OK, I stumbled across #TheStrat a long, long time ago, but I don't really do longer-term trades (I'm a scalper), so I never really pursued it. Recently another trader brought it to my attention again. So, I thought I'd code it up, given nothing seemed to exist on the NT platform. Hardly tested at all as of yet. Early release pre-holiday in case anyone wants to have a play with it.
Features of #TheStrat indicator
Labels the bars according to #TheStrat definitions (as I interpreted them!). Also adds entry and profit target markers.
Here's an example daily NQ chart with the markup (click for full-size image)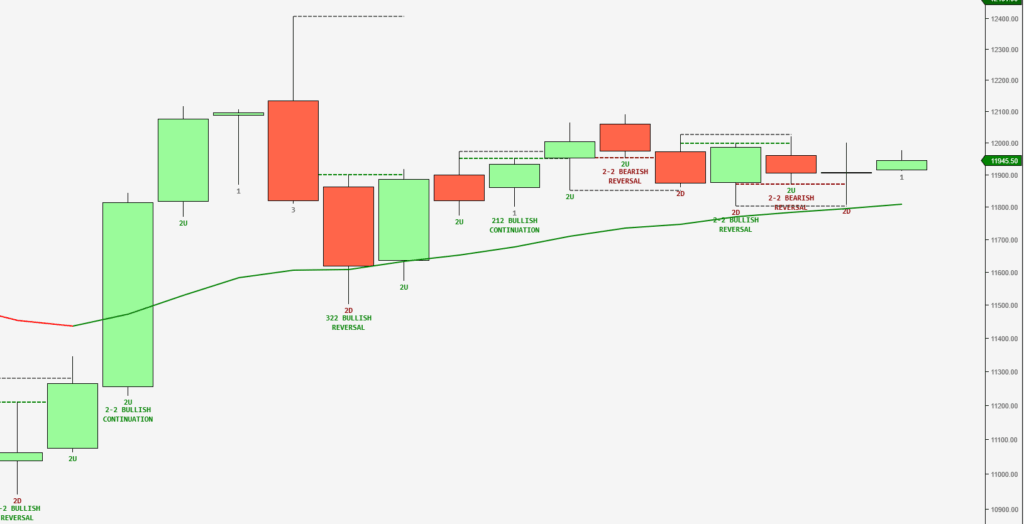 Download
As usual, let me know below if any issues and I will try to resolve, time permitting.
Licensing
This tool is completely free (except for your gratitude – I like that as a form of payment, cheers, and thanks for your support!).
FAQ
?
Support
None, though let me know of any issues and I will probably fix them.
Contact us
Email me via the web site if you want to get in touch.